Wood Fences
Accounting for very large percentage of fences we build- wood is the most popular material used for fencing. Wood is a proven material that will stand the test of time. The materials used for our wood fences are primarily pressure treated wood. It's a Southern Pine wood and is treated with ACQ and CA (See our FAQ) and is safe for consumer use and inhibits decay.
If desired- we can use Cedar which is always a good alternative lumber to build with because it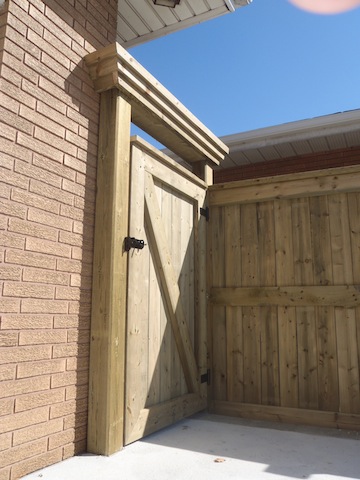 is often times better quality lumber and deals fairly well with moisture. Although- Cedar typically costs 1.5-2 times as much as pressure treated lumber.

To accompany our fence gates- we typically like to add an arbor to prevent the gate from sagging and provides a great finishing touch. These arbors can easily add years to the lifespan of your gates and while being very affordable.