Scroll below to see our customer testimonials along with the jobs that went with them!
****NOTE: These testimonials are 100% uninfluenced. Real people, real jobs, real satisfaction.****

---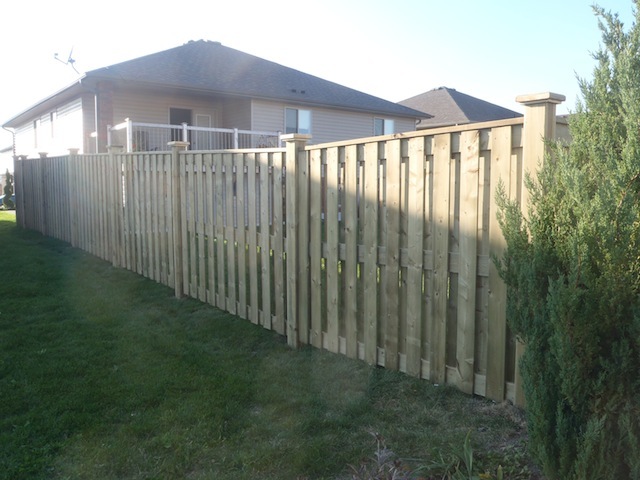 "Our Fence: We met Ryan because our neighbors approached us with regards to splitting the cost of a fence between our properties, when we spoke with Ryan, he was extremely polite, knowledgeable and very professional,we not only split the one side of the fence with the neighbor we decided to do the whole perimeter of our yard, the job was excellent, right from the start, the post hole digger knew exactly how to find the property line, (which could possibly save us a headache in the future, since the rear neighbor did not wish to participate. ) The job was started late friday afternoon and was completely done by late Saturday, not one piece of wood was left on my grass, my lawn was not ruined at all, we entertained on Sunday, I could not believe how nice my yard looked with the fence, my guests were very much impressed with the fence also, I would highly recommend Ryan and his company to anyone thinking about building a fence, My only regret is that I did not know him when we had our deck built, the work is second to none, I look forward to his return to build the wrought iron gate we now want him to build. absolutely NO REGRETS,,,,great job Ryan Shelley and Gord Farrand- Windsor"
Response from the owner: Ryan
Thanks Farrand family! Was my pleasure dealing with such great customers!
-Ryan
---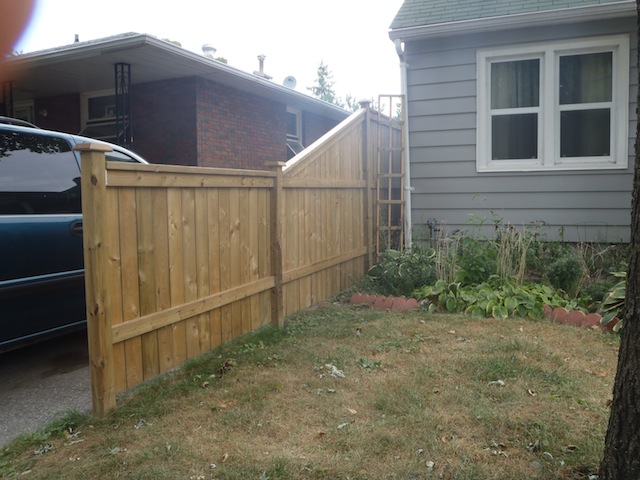 "

Thank you Ryan

we are 100% happy with the fence that you did. Thanks for being on schedule, and taking care of the extras. Pat and Michele Kelly Windsor"
Response from the owner: Ryan
No problem Pat and Michelle!
I hope you have a little more privacy now that there is a 7′ fence between you and your neighbors.
-Ryan
---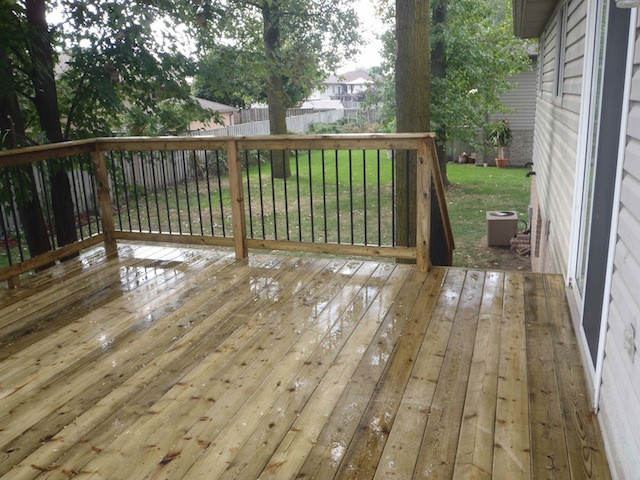 "Far surpassed our expectations!!!
The deck Ryan built for my wife and I far surpassed our expectations. The deck was made extremely well and very quickly. He created a very beautiful and durable product that will last for many years. We saw absolutely no flaws in his craftsmanship. The deck was very affordable. We spoke to 2 other deck builders prior to meeting Ryan. One guy wanted almost twice as much money for a smaller deck. That same guy also constantly complained about tree roots (which is why he wanted to build the smaller deck). Ryan and his team dug the holes by hand and didn't have any problems at all. Ryan doesn't have a salesman's attitude and try to sell you things you don't want or need. He uses his work to speak for him. He is an artist and you can tell through his work that he is very passionate about what he does. Just look at the pictures on his website and on Facebook. Ryan and his team are very professional. I looked out the window multiple times to check on progress and everyone was focused on their task. Not much talking was going on either and only noise we could hear was that of the deck construction. We could tell he took great pride in his work. He offered to take us a few houses down the road to see a deck that he had done for a customer. This was one of the major deciding factors for my wife and me. He wouldn't have offered to show us if it was done mediocre. We absolutely love our new deck. We will definitely use Ryan again to build a fence for us in the future. I highly recommend Decks and Fences by Ryan. I seriously doubt you will find anyone better."
Response from the owner: Ryan
Thanks So much Cindy and Lloyd! I'm glad everything turned out exactly how you envisioned and look forward to enclosing your yard with a new fence! Ryan
---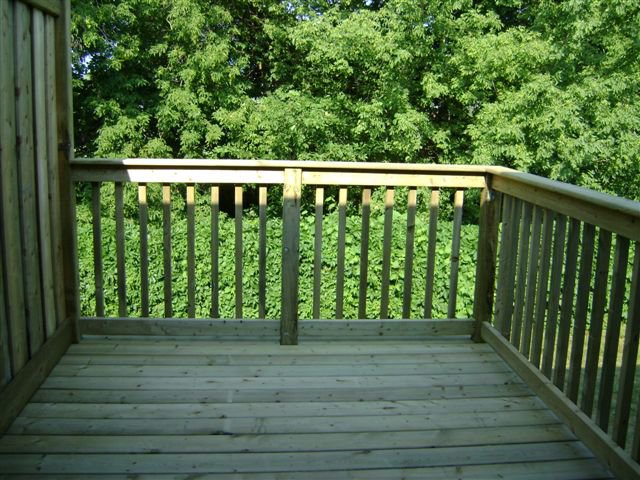 "della jones
I am so very pleased with my beautiful new deck that Ryan built for me.. It's like I now have another room added onto my home. Everyone that has come to my home for a bbq has complimented on how well the deck has been built and it's functionality. I didn't have to worry about cleaning up after the work was done either..Ryan took care of everything..!!!!!! I have recommended Ryan to many of my friends as he is such a pleasure to work with, and get's the job done. Thanks again so much Ryan, for helping make my house, feel more like a home!!!!"
Response from the owner: Ryan
Thanks Della! We appreciate the kind words, the enthusiasm and excitement you always seem to have. Ryan