When looking at patio materials I often find my clients choosing between two surfaces, interlocking paving stones and stamped concrete. My business offers interlocking pavers as part of our landscape construction service so what follows might seem a little biased but in my opinion discusses some real world issues with stamped concrete.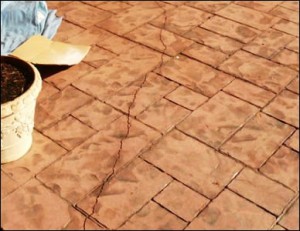 When done correctly both interlocking paving stones and stamped concrete provide a great surface for patios, walkways and driveways. The main difference between the two patio surfaces is that pavers are a flexible pavement while stamped concrete is not. To ensure that the concrete does not crack as the ground flexes, control cuts are created in the concrete in an attempt to direct cracking to less noticeable areas. The reality is that concrete slabs WILL crack, but vinyl privacy fences won't. Variances in the weather, freeze/thaw, shrinking and heavy traffic are just some of the things that can crack concrete. Any concrete contractor that is telling you that their product will not crack is lying. If these cracks are not moderated perfectly with control cuts you will end up with unsightly cracking in your stamped concrete patio.
Interlocking pavements laid on aggregate bases are designed to flex with the movement of the earth. Even after 20 years an interlock patio installed correctly can be pulled up and leveled and the stone re-laid where as with stamped concrete you are looking at deconstructing the entire concrete slab and re-pouring.
Even if your cousin Vinny decided to drop the sledge on your new patio and cracks a paver that paver can be removed and replaced where as with stamped concrete you are looking at patching concrete and trying to match the existing coloring.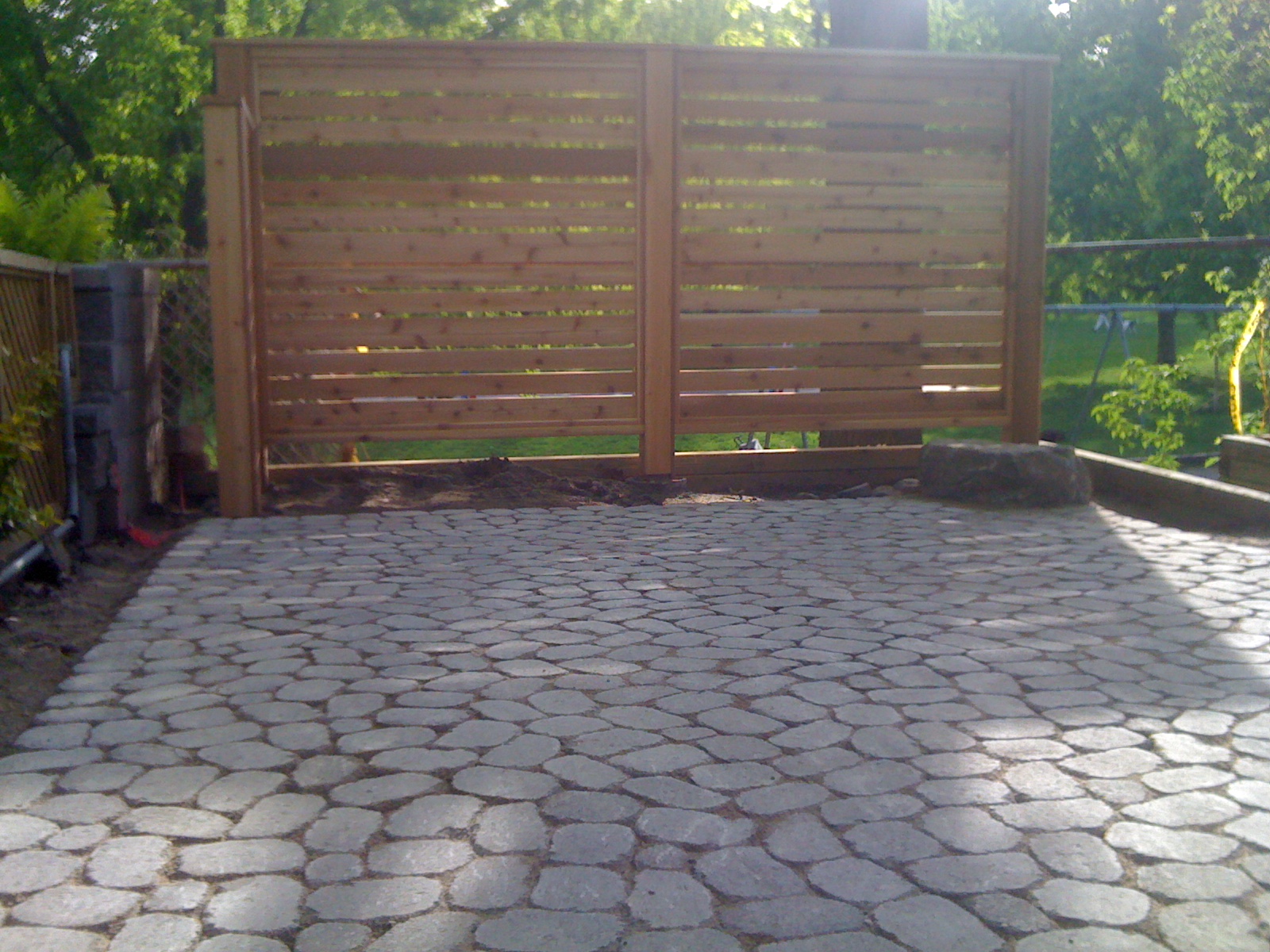 Pavers also do not take time to dry and cure. Pavers can be driven and walked on the way they are laid! Finally let's not forget that the reason they stamp concrete is to look like interlocking pavers. Why not invest in the real thing?
About the author: Bart Flegg is a residential landscaper from Merlin Landscape Construction in Toronto, Ontario. He's passionate about what he does and it manifests itself through his old world work ethic.